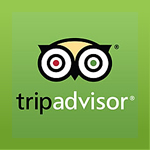 David – Inghilterra, settembre 2018
We stayed La Prua Da Mare Ustica for a week in September 2018. The stay was pleasurable and we enjoyed the town of Ustica and the island, we were able to make daily trips to the various beaches etc. by use of the small buses which are frequently circulating around the island. For 4 euros we had unlimited daily travel The apartment was ideal for our use with good beds, shower and fully fitted kitchen. Outside we had a spacious patio with a sun awning, table and chairs, and sun loungers The sea view from the patio down over the harbor and out to sea was excellent When we arrived off the ferry Sergio was waiting for us with his car, he helped with the cases and transported us up to the apartment. The next day Sergio took us for a trip through Ustica town and around the island showing us the sights and swimming places When we left the apartment Sergio checked ferry times and transported us to the ferry. Throughout our trip Sergio could not have been a better or more helpful host, and he went out of his way to help us and we can highly recommend La Prua Da Mare. Thank you Sergio
---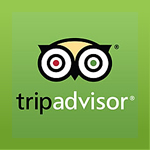 Melanie – Inghilterra, settembre 2017
This is my second stay in Ustica but my first stay in this apartment. The owner is friendly, helpful and we were delighted with the apartment. It came stocked with basic necessities such as toilet roll, water, milk, juice, tea bags and coffee which meant we didn't fret about immediately finding a shop. It's a 2 min walk to the central square, 5-10 mins from the Harbour. Lovely, clean, modern & peaceful. Wouldn't hesitate to recommend or to return. Excellent value too.
---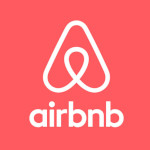 Alice – Italia, 2020
L'appartamento si trova in una posizione comodissima a due passi dalla piazza principale con tutti i servizi a portata di mano ma in un angolo molto tranquillo. La terrazza offre una vista spettacolare sul mare ed è perfetta per godersi un po' di tranquillita. Sergio e' un host super accogliente e disponibile, ci ha dato consigli su ristoranti e attività. Decisamente raccomandato. Grazie Sergio non vediamo l'ora di tornare !
---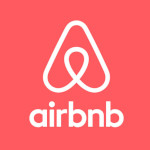 Caroline - Francia, agosto 2018
L'appartement est à 2 pas du centre mais dans une ruelle calme. Il est très propre et bien équipé, la terrasse est assez grande et dispose d'une vue magnifique. Sergio le propriétaire est accueillant, prévenant, extrêmement gentil. Nous avons passé un très bon moment à ustica. Je le conseille vivement!
---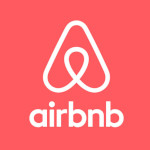 Jens - Germania, settembre 2017
Wir würden gerne mehr als 5 Sterne vergeben. Wir wurden herzlichst empfangen und Sergio hat sich äußerst herzlich um uns gekümmert. Das Apartment und die Lage ist einfach nur herrlich.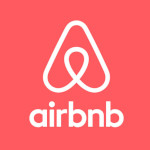 Milly - Taiwan, aprile 2017
This house is really comfortable and cute. There are all the things we need in this house. Sergio and Anna are really sweet and friendly. We have a wonderful time here. We will never forget the view and the friendly neighbors.
---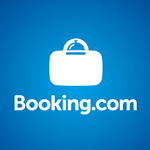 Giuseppe – Italia, 20 giugno 2021
L'appartamento è in una posizione meravigliosa con un ampio terrazzo munito di sdraio e tavolino per pranzare con una splendida vista sul mare. Il gentilissimo proprietario è venuto a prenderci all'arrivo e ci ha riaccompagnato sebbene avessimo prenotato la partenza di buon mattino. L'appartamento, ad un passo dal centro, è dotato di tutti i confort, pulitissimo con una camera da letto con letto comodo ed un soggiorno con TV ed angolo cottura. Da consigliare sicuramente a chi vuole godersi una vacanza di tutto relax e godere del suggestivo mare di Ustica.
---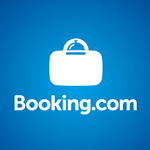 Elsa – Francia, 9 settembre 2018
The view is beautiful and Sergio is a great host!
---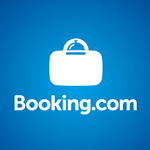 Fabrizio – Italia, 27 luglio 2018
Ottima posizione, terrazzo con vista incantevole sul mare. Temperatura più gradevole rispetto al centro, seppur a due passi. Assortimento cucina e accessori vari. Gradite le bevande fresche di benvenuto e il transfert porto-appartamento.
---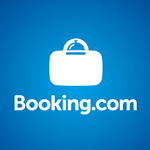 VeroniKa – Vienna, 18 agosto 2017
Die Unterkunft ist ein perfekt: Mit großzügiger Terrasse, wunderschönem Blick aufs Meer und großer Liebe zum Detail in der Einrichtung und Ausstattung fühlt man sich sofort angekommen. Sergio, der Besitzer der Unterkunft ist extrem freundlich, hilfsbereit und weiß jede Menge über die Insel zu erzählen. Er hat uns vom Hafen abgeholt und am Abreisetag (sogar um 6 Uhr morgens) zum Hafen gebracht. Jederzeit würden wir wieder in die Prua D'Amare fahren. Grazie mille, Sergio für diesen tollen Urlaub!
---